COMUNICATO STAMPA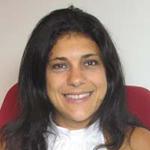 Araci Coimbra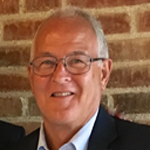 Benito Negrini
IBAR: AVVICENDAMENTO AI VERTICI DELL'ASSOCIAZIONE
L'IBAR, Italian Board Airline Representatives, ha completato, con la nomina del nuovo
Presidente, il rinnovo delle cariche sociali iniziato a settembre con l'elezione degli appartenenti al Comitato Esecutivo.
Nel corso dell'Assemblea che si è tenuta in settimana Araci Coimbra, General Manager Italy and Greece di TAP Portugal, richiamata all'Head Office della Compagnia per un nuovo incarico in qualità di Director Global Leisure Sales and South & West European Markets, ha chiesto ai soci di nominare un nuovo Presidente.
"Dopo cinque splendidi anni trascorsi in Italia molto intensi e ricchi di soddisfazioni, di cui
quattro dedicati anche a IBAR, non posso che sottolineare la fondamentale importanza
dell'Associazione e dei suoi membri, che dedicano il proprio tempo e si adoperano per lo sviluppo del trasporto aereo in Italia, difendendo i principi fondamentali di trasparenza, non discriminazione e ragionevolezza nel confronto quotidiano con le diverse entità pubbliche e private con le quali il nostro settore si rapporta", ha dichiarato Araci Coimbra.
Il prescelto dall'Assemblea, ed eletto alla unanimità, è Benito Negrini, Regional Manager Italy di Luxair con una lunga e vasta esperienza nell'aviazione commerciale.
"Il mio impegno, con la collaborazione del Comitato Esecutivo e del Segretario Generale, è quello di continuare l'ottimo lavoro fin qui svolto mettendo a disposizione la mia esperienza e la mia passione maturata nei tanti anni di lavoro nel trasporto aereo", ha dichiarato Benito Negrini.
Il Presidente Negrini, affiancato dal Comitato Esecutivo, rimarrà in carica per due anni come prevede lo statuto dell'Associazione.
La carica di Segretario Generale dell'Associazione, anch'essa biennale, è stata rinnovata a Luciano Neri.
L'IBAR (Italian Board Airline Representatives) è la Associazione che rappresenta direttamente 55 Compagnie Aeree – Italiane e straniere – operanti in Italia.
Il totale degli Vettori associati supera le 100 unita' , tenendo conto dei Vettori iscritti attraverso le proprie rappresentanze commerciali presenti nel nostro Paese.
Scopo principale della Associazione e' la rappresentanza dei Vettori nei rapporti con le istituzioni e con tutti gli altri componenti della filiera del trasporto aereo.
IBAR osserva strettamente le vigenti normative Antitrust e pertanto non interviene in questioni di natura commerciale che riguardano i singoli Soci.
La Associazione si adopera per lo sviluppo del trasporto aereo in Italia e, in tale ambito, per la realizzazione di un mercato aperto ed efficiente.
IBAR (Italian Board Airline Representatives)
c/o Corso Vittorio Emanuele 187 – 00187 Roma
www.ibarair.eu – Tel. 324/5303983
Ufficio Stampa e Comunicazione
Alessandra Amati
Via Val Trompia 140 – 00141 Roma
amati.alessandra@gmail.com – Tel. 335/8111049